About Carrow Real Estate Services
Overview
Founded in 2005, Carrow Real Estate Services is the largest locally owned full-service real estate, development and property management firm headquartered in the Capital Region.
As a local company with a national presence, Carrow Real Estate Services prides itself on having a roll-up-your-sleeves work ethic and a "relationships first" approach. Today, the firm manages over five million square feet of prive and public commercial real estate nationwide.
Carrow Real Estate Services has become an industry leader and serves as a go-to resource for real estate transactions — from site analysis/selection, market/financial analysis and feasibility studies to financing, buyer and tenant representation and property management. Our expertise spans the lease, sale and purchase of land, office, medical facilities, retail, industrial, and warehouse space.
Our clients consistently say we're ahead of the curve…and we are. Our success is the result of efficient property management, careful planning, strict control of expenditures and relentless attention to tenant needs. Above all else, we listen—actually listen—to our property owners and tenants to ensure that we meet their changing needs, exceed their expectations and add value every step of the way.
At Carrow Real Estate Services, improvement is an ongoing process and our clients' success is our ultimate goal. We know we're hitting the mark, because our clients come back to us and refer us time and again. Quite simply, Carrow Real Estate Services provides a level of service unsurpassed by other real estate and property management companies.
Visit our Services section to learn more.
Meet Our Founder: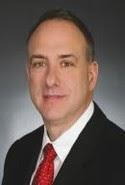 Charles M. Carrow, RPA, SMA. Carrow Real Estate Services was founded by Charles M. Carrow, RPA, SMA. Mr. Carrow has been active in real estate, property management and construction management since 1983. Prior to founding Carrow Real Estate Services, Charles served as a principal and senior executive at one of the region's most successful real estate development companies.