Ready to talk with one of our Tenant Representation experts?
Simply complete this form or give us a call:
Tenant Representation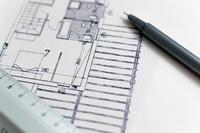 Commercial lease representation for new and current lease renewals provide critical due diligence and strategies for successful lease transactions. At Carrow Real Estate Services, our tenant representation experts understand that your lease terms impact business costs, company revenues, operational efficiencies, and the business's image.
The Carrow Real Estate tenant representation process starts with a no-cost Real Estate Leasing Check-Up that provides valuable insight into current lease terms, leasehold space size and configuration efficiencies, and current market rates. Our complimentary lease renewal check-up will give you free customized insights to help your business align key objectives with real estate needs and strategically position you for the lease renewal process.
MISSED OPPORTUNITIES WITH LEASE RENEWALS:
As most tenants stay in place and renew their lease, many lease renewal negotiations miss valuable opportunities. Learn essential tips in our comprehensive guide, How to Renew Your Lease Effectively. Our guide will help you better understand why landlords are more aggressive in bringing in a new tenant than keeping one and where tenants typically fail when negotiating their lease renewal.
THE CARROW TENANT REPRESENTATION PROCESS SUCCEEDS BY:
Providing due diligence and analysis for the tenant to make educated and qualified decisions
Projecting financial occupancy cost projections for economic budgets and forecasts
Maximize operational efficiency through space need analysis
Understanding the market rental rate and transactional terms
Using experience and expertise to facilitate the process and transaction
REPRESENTATION IS NO COST TO TENANT:
Did you know Carrow Real Estate Services Tenant Representation is offered at no cost to the tenant? Although the fiduciary responsibility of our representatives is to the lessee, the fee is traditionally paid through a standard brokerage fee by the landlord.
CONTACT US:
Our team loves helping businesses make informed real estate decisions. Call us today at (518) 462-7491, submit a contact form directly from this page, or message us on our 24/7 chat feature. We look forward to talking with you!