FEATURED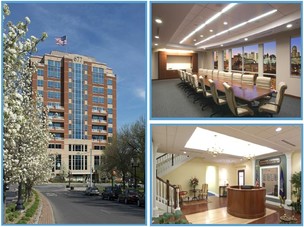 Office


Property Brochure

677 Broadway, Albany, NY

Lease
Contact: Rudy Lynch
Building Size:
170,387 SF
Available Space:
2,520 SF to 46,923 SF
Economics:
$23.50/SF + Utilities
Comments:
DOWNTOWN ALBANY'S MOST PRESTIGIOUS ADDRESS. HOME TO UPSTATE NY'S PREMIER STEAKHOUSE: 677 PRIME. CLASS A OFFICE SPACE RANGING FROM 2,520 SF TO 46,923 CONTIGUOUS SF. FULL FLOORS AVAILABLE. PRIVATE BALCONIES WITH BREATHTAKING VIEWS. AMPLE ON-SITE GARAGED PARKING. HEATED SIDEWALKS, 24/7 SECURITY, NEW PROACTIVE OWNERSHIP. WILL SUBDIVIDE AND BUILD TO SUIT. A MUST SEE!
Contact Us »