CLOSED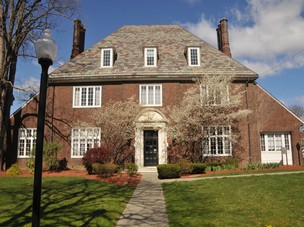 Office


Additional Information
8 Thurlow Terrace, Albany, NY

Lease

Sale
Contact: Doug Marr
Building Size:
16,082sf incl of 2,440 basemnt
Available Space:
16,082 sf
Economics:
For Sale at $845,000 and For Lease at $12.00 nnn
Comments:
Unique modernized "mansion" office bldg w/ 2 story carriage house. Elegant wood paneling w/other classic finishes. Updated elevator, ADA compliance baths, & kitchens on every floor. Redundant fiber connections, surveillance system with bio metric entry system, new sewer lines & parking lot, secured data room with independent AC, multi zone AC/heat. Existing multi tenancy configuration with separate utility metering. Wet sprinkler system throughout.
Contact Us »