NEW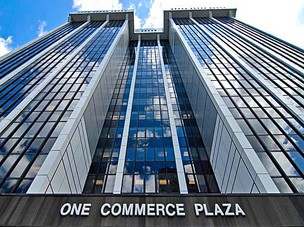 Office


Property Brochure

99 Washington Avenue, Albany, NY

Lease
Managed by Carrow
Contact: Rudy Lynch
Building Size:
756,492 Sq. Ft.
Available Space:
12,670 RSF - WILL SUBDIVIDE / BUILD TO SUIT
Economics:
$22.50/ Sq. Ft. + Utilities
Comments:
Recently renovated, One Commerce Plaza is an impressive 20-story office building with Albany's most dignified business address. The buildings high-speed elevators, on-site parking garage, on-site restaurants, Bank and Barber shop are just a few of the amenities this property has to offer.
Contact Us »